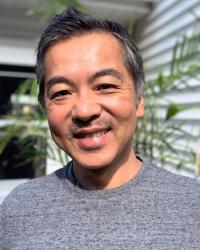 Bio
Shinichi is the Founder of CloudKeep - where he obsesses with other tech veterans on helping customers leverage AWS in a cost efficient manner.
A physicist turned entrepreneur, Shinichi is both a thinker and a doer. His natural curiosity has driven him to gain a deep understanding of a wide spectrum of topics - from business development to cutting edge technologies. And while his extensive experiences have landed him in various leadership positions, he still very much enjoys rolling up his sleeves and getting his hands dirty.
When he's not pitching or coding, you can find him spending time with his family on various hiking trails or ski slopes around New Jersey and New York.